I receive alot of emails asking me what  I use for my hair and skin. Well, I thought I would do a "hair" blog and reveal a few of my tricks :)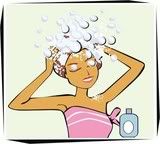 I am a big fan of clean hair, BUT not oily hair.
When I am in the shower, I try to leave the shampoo on for at least a minute.  This helps your hair soak up the shampoo and thoroughly clean your hair. When it is time to use the conditioner, I like to only put the conditioner towards the ends. I do not like to put the conditioner all over (unless you just dyed your hair) because it tends to make it more oily the next day.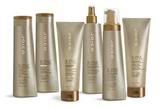 Joico K-Pak
This is a miracle drug for your hair.  I have been using this shampoo/conditioner for awhile.  It is pretty amazing.  It contains human hair keratin.  It helps make your hair stronger and healthier.  If you are trying to grow your hair long and keep it long.. I suggest using this 3 times a week.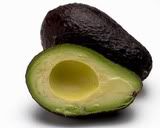 Hair masks from your fridge.
I am a huge fan of making concoctions. I mix an avocado, 1 tablespoon of mayo and a splash of whole milk.  Mix all these ingredients together. After shampooing, apply this mask to your hair, Leave in for about 30 mins.  Rinse out as usual.  I do not suggest using a conditioner after this.  This is very hydrating and will give you the shiniest hair. I love this one!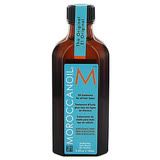 Moroccan Oil
I know the whole Moroccan/Argan oil hype is in full force, BUT let me tell you that I am obsessed. The directions say to apply it to damp hair and style as desired.  I suggest using this step, then I add more to my dry hair before I use my flat iron.  It doesn't make my hair greasy or weigh it down.  If you have been using this product and aren't "wow'd," try appling after its dry.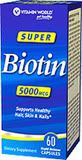 Biotin
This is the BIGGEST secret of them all.  I take 5,000 mg of Biotin a day. Biotin is a water-soluble B-complex vitamin. It helps strengthen Hair and Nails. It also helps with breaking down fatty acids.  Ive been taking this for years, I swear by this stuff. 
So, there are a few of my secrets. Let me know if you guys have any secrets I don't know about :)
xoxo
Jayme Foxx