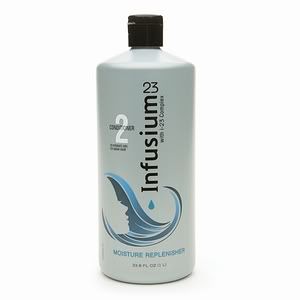 As most of you know, I love my products. #fact!
I am the kind of gal that will spend hundreds of dollars on great skincare, haircare and beyond. Well, recently (being the consumer that I am) saw an ad for … Infusium 23. This stuff has been around for a long time. I was intrigued to try it. If it didnt work out… it was only $5 at Target.
I used it last night and my hair is actually pretty shiny and healthy feeling. I just wanted to give a little shout out to Infusium 23 for being cheap and making my hair feel nice…
Very surprised!
$5.00 well spent
Jayme Foxx