/ Wednesday, April 17th, 2013
Tags:
California
,
cover
,
Foxx
,
hollywood
,
inked
,
inked Magazine
,
international
,
Jayme
,
Jayme Foxx
,
jaymefoxx
,
Los Angeles
,
magazine
,
Model
,
new york
,
tattoo
,
tattooed
,
tattoos
,
tvhost
Posted in
Beauty
,
Fashion
,
Modeling
|
/ Tuesday, November 20th, 2012
/ Friday, September 30th, 2011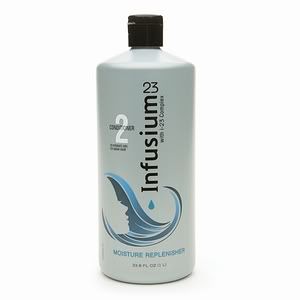 As most of you know, I love my products. #fact!
I am the kind of gal that will spend hundreds of dollars on great skincare, haircare and beyond. Well, recently (being the consumer that I am) saw an ad for … Infusium 23. This stuff has been around for a long time. I was intrigued to try it. If it didnt work out… it was only $5 at Target.
I used it last night and my hair is actually pretty shiny and healthy feeling. I just wanted to give a little shout out to Infusium 23 for being cheap and making my hair feel nice…
Very surprised!
$5.00 well spent
Jayme Foxx
Tags:
$5.00
,
bargain
,
haircare
,
healthy
,
infusium23
,
shiny
,
Target
Posted in
Beauty
,
Entertainment
,
Modeling
,
Nutrition & Wellness
,
Personal
|
/ Tuesday, July 12th, 2011
I receive alot of emails asking me what  I use for my hair and skin. Well, I thought I would do a "hair" blog and reveal a few of my tricks :)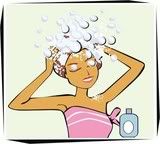 I am a big fan of clean hair, BUT not oily hair.
When I am in the shower, I try to leave the shampoo on for at least a minute.  This helps your hair soak up the shampoo and thoroughly clean your hair. When it is time to use the conditioner, I like to only put the conditioner towards the ends. I do not like to put the conditioner all over (unless you just dyed your hair) because it tends to make it more oily the next day.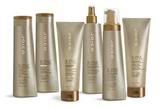 Joico K-Pak
This is a miracle drug for your hair.  I have been using this shampoo/conditioner for awhile.  It is pretty amazing.  It contains human hair keratin.  It helps make your hair stronger and healthier.  If you are trying to grow your hair long and keep it long.. I suggest using this 3 times a week.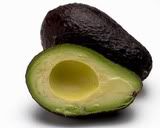 Hair masks from your fridge.
I am a huge fan of making concoctions. I mix an avocado, 1 tablespoon of mayo and a splash of whole milk.  Mix all these ingredients together. After shampooing, apply this mask to your hair, Leave in for about 30 mins.  Rinse out as usual.  I do not suggest using a conditioner after this.  This is very hydrating and will give you the shiniest hair. I love this one!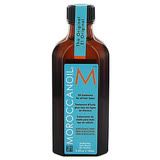 Moroccan Oil
I know the whole Moroccan/Argan oil hype is in full force, BUT let me tell you that I am obsessed. The directions say to apply it to damp hair and style as desired.  I suggest using this step, then I add more to my dry hair before I use my flat iron.  It doesn't make my hair greasy or weigh it down.  If you have been using this product and aren't "wow'd," try appling after its dry.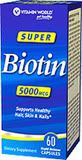 Biotin
This is the BIGGEST secret of them all.  I take 5,000 mg of Biotin a day. Biotin is a water-soluble B-complex vitamin. It helps strengthen Hair and Nails. It also helps with breaking down fatty acids.  Ive been taking this for years, I swear by this stuff. 
So, there are a few of my secrets. Let me know if you guys have any secrets I don't know about :)
xoxo
Jayme Foxx
/ Tuesday, June 28th, 2011
I am pretty sure everyone has heard of "Mane n' Tail" shampoo and conditioner… Right??!!   This stuff has been around for quite some time.   I wanted to blog about it because I had forgotten about Mane n Tail until I was reading some hair tips on Google. It suggested Head and Shoulders made your hair grow faster as well as Mane n Tail.
Well, let me just say I was not too keen on the idea of using  Head and Shoulders.  So, I went to Sally's Beauty Supply to get me some horsey hair!  Surprisingly, the company has come out with a wide selection of products. I went simple and grabbed the original shamp+cond. 
 I have been using it for the past 2 weeks and I really like it. Which is embarrassing to all the expensive hair care items in my shower.  My hair feels really soft and healthy.  I am not sure if it has rapidly started to grow, but it does feel thicker. (which is always nice)
I am a big fan of these products.  I am assuming someone else out there uses Mane n Tail. Give me some pointers!!!  Unless your suggestion is Head and Shoulders. …No Thanks
xoxo
Jayme Foxx
Tags:
conditioner
,
grow
,
hair
,
haircare
,
healthy
,
horse
,
Mane n' Tail
,
shampoo
,
shower
,
thick
Posted in
Beauty
,
Nutrition & Wellness
,
Personal
|
/ Wednesday, April 27th, 2011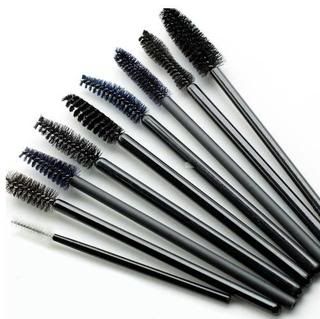 I have been on a "mascara" hunt for quite some time now. I literally have tried EVERYTHING! Thank you to everyone for the help and suggestions!
I am dedicating this blog to the best and worst mascara's. If you do NOT care about mascara, you will no longer be needed here :)
WORST!
CoverGirl – Lash Blast $7.99
this is the MOST flaky, sticky mascara ever. My eyelash curler got stuck to my lashes everytime I used it. Flaked on my face all day! sorry Drew Barrymore, but I am not a fan
M.A.C.- Plush Lash $14.00
Nope, nope and nope! this mascara is so sticky and made my lashes very brittle. I love MAC but not their mascara's
Maybelline – Great Lash $5.00
Honestly, I don't see what is so great about this mascara. My lashes didn't look longer and thicker. just darker. So, I wasn't too impressed
BEST!
Fresh – SuperNova $25.00
This mascara is tar free and alcohol free, so my lashes were not sticky or flaky. Also it has a conditioning oil that helps your lashes.. YES!!
Almay – Get up and Grow $8.00
I was hesitant with this BUT I am surprised! It wasn't flaky or sticky and has natural conditioners to help promote lash health/growth. LOVE THIS ONE
DiorShow – BlackOut $30.00
I was a big fan of this mascara, the only downside to this – it dries out pretty quickly. If you don't like spending $30 on a mascara then I would suggest you grab Benefit – Bad Gal Lash. It literally is the EXACT SAME THING for $19
I hope this helps anyone out there struggling with mascara's. Also, if there is a mascara I did not name that kick's ass, please let me know.  I am sure I will try it :)
xoxo
Jayme Foxx
/ Friday, February 4th, 2011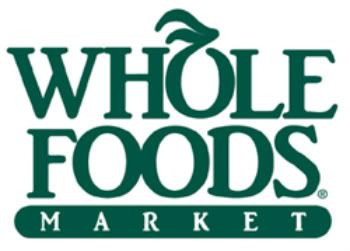 We all have shopped at Whole Foods Market right?!   Well, its my addiction!
Have any of you had that moment, where you need 1-2 items from Whole Foods and you leave with 10-15 items? I am that gal.  I go in to Whole Foods with a list, a mission , a purpose.  As soon as I walk inside I get SUCKED IN.  The fresh fruit, veggies, cheeses, healthy EVERYTHING, Kombucha,  deli and bulk items. They also have a really cool "dog/cat' aisle.
I was sitting here bored and just curious if anyone else out there had the same problem.  I get consumed with weird things – like the "all natural and organic" terms.
Also, if you buy your vitamins or herbs at Whole Foods, they have a "Whole Body Value Card."  When you buy 10 supplements / body care items, you can receive $10.00 off on the 11th item.
I need some Whole Foods addict stories… Do tell. Don't make me feel alone. :)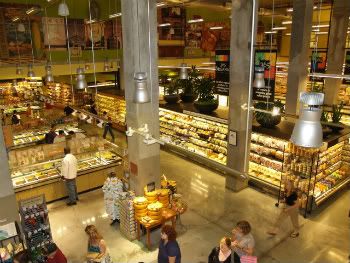 xoxo,
Jayme Foxx
/ Tuesday, January 25th, 2011
As you all have seen (I'm sure) the new OPI Katy Perry "shatter" nail polish!  They just arrived in stores (Ulta, Sephora, etc.) and are selling like hot cakes.
There are 4 main colors and then the "shatter" black cracked nail polish that goes on top!

Don't worry, if you get to these stores and they are sold out (which most of them are) you can hop onto Ebay or Amazon and grab the original crackle nail polish created by Mia Secret for a fraction of the price!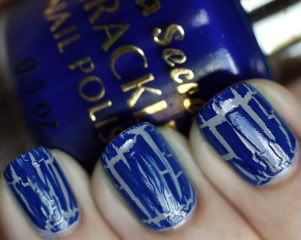 The great thing about Mia Secret Crackle is their assortment of crackle colors. OPI only offers black! Covergirl also offered a selection of colors, but good luck finding those, since they came out 10 years ago!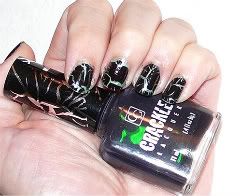 xoxo
Jayme Foxx
/ Tuesday, January 18th, 2011
Have you heard about the Clarisonic Skin Cleaning Brush?  Alot of my friends are starting to pay the ridiculous $200.00 for this electronic face brush!
Well I am here to save the day!  I was reading Marie Claire and stumbled upon an ad for Olay Pro X cleansing system for $30.00!
It also states "Designed by a team of dermatologists along with Olay, the Advanced Cleansing System is as effective as a system sold by skin professionals for nearly $200.* Professionally and clinically designed to cleanse 6 times better**, the Pro-X Advanced Cleansing System also sets your skin up for supersonic anti-aging moisturization."
The consumer that I am, I decided to SAVE my money and go for this Olay version which will do the EXACT same thing.  Yesterday, I went out and purchased the Olay sonic brush. Let me tell you it was not easy to find. I had to try 6 different places. Every place I tried was sold out!  I did not give up hope.  I stumbled into Walgreens with my last attempt. Voilà, there it was.. and it was the last one!  SCORE!  Then, I read the little yellow tag above it… "Free Olay Cleanser with purchase of cleansing system"  Hot Dog it is my lucky day.
Not only did I get the last cleansing system, but I also received a free $20.00 cleanser!
So ladies, If you feel the need to clean your skin 6 times better, I suggested purchasing the Olay Cleansing System brush before spending $200.00 on the exact same thing.  If you want free cleanser, head to Walgreens to purchase it.   I used the brush last night and I really like it.
Share some feedback on the brushes.. if you have used either
xoxo
Jayme Foxx
$29.99  – Walgreens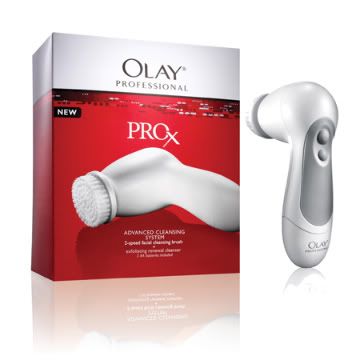 $200.00  – Sephora