Have you heard about the Clarisonic Skin Cleaning Brush?  Alot of my friends are starting to pay the ridiculous $200.00 for this electronic face brush!
Well I am here to save the day!  I was reading Marie Claire and stumbled upon an ad for Olay Pro X cleansing system for $30.00!
It also states "Designed by a team of dermatologists along with Olay, the Advanced Cleansing System is as effective as a system sold by skin professionals for nearly $200.* Professionally and clinically designed to cleanse 6 times better**, the Pro-X Advanced Cleansing System also sets your skin up for supersonic anti-aging moisturization."
The consumer that I am, I decided to SAVE my money and go for this Olay version which will do the EXACT same thing.  Yesterday, I went out and purchased the Olay sonic brush. Let me tell you it was not easy to find. I had to try 6 different places. Every place I tried was sold out!  I did not give up hope.  I stumbled into Walgreens with my last attempt. Voilà, there it was.. and it was the last one!  SCORE!  Then, I read the little yellow tag above it… "Free Olay Cleanser with purchase of cleansing system"  Hot Dog it is my lucky day.
Not only did I get the last cleansing system, but I also received a free $20.00 cleanser!
So ladies, If you feel the need to clean your skin 6 times better, I suggested purchasing the Olay Cleansing System brush before spending $200.00 on the exact same thing.  If you want free cleanser, head to Walgreens to purchase it.   I used the brush last night and I really like it.
Share some feedback on the brushes.. if you have used either
xoxo
Jayme Foxx
$29.99  – Walgreens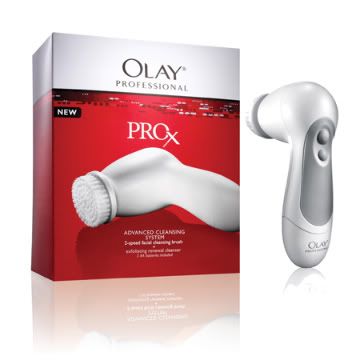 $200.00  – Sephora